Dr. Thomas Sangiorgio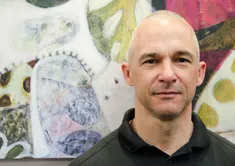 Dr. Thomas Sangiorgio is a 1993 graduate of Life Chiropractic College in Atlanta, GA. He resides in Langhorne with his Boxer, Ollie.

In his spare time he enjoys golf, working out and snowboarding. Dr. Sangiorigo has done extensive post graduate study in sports chiropractic and works with several professional athletes.

Dr. Sangiorgio's purpose is to lead people away from sickness and disease care and towards optimal health and peak performance by promoting a properly functioning nerve system, fitness and proper nutrition.